Affordable Comfort That You Can Trust.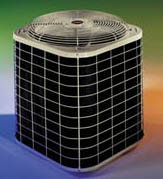 At Bryant, we encourage all of our team members, from our engineers to your local dealer, to think of your comfort first. We understand that although homeowner's cooling needs are different, most everyone wants an energy-efficient product. That's why we designed the 560 series of central air conditioners to offer affordable comfort that you can trust.
These central air conditioners deliver the steady, consistent comfort and money-saving efficiency that homeowners have come to expect from Bryant.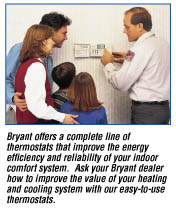 Come Home To Economical Cooling.
Bryant's most economical line of air conditioners continue to save money even after installation. With ratings from 10.0 up to 13.0 SEER (Seasonal Energy Efficiency Ratio), the 560 Series cools your home with consistent, energy-efficiency. Our unique AerocousticSM design provides smoother airflow through the outdoor coil while the reliable compressor operates quietly and consistently. As a result, the 560 Series delivers smoother, quieter cooling while saving you money with it's energy-efficient operation.
Bryant builds the 560 Series from a foundation of proven, reliable components. To ensure long-lasting operation, we build these air conditioners with corrosion resistant materials such as copper tubing, aluminum, brass and powder-coated paint. These materials stand up to the changing seasons to maintain cool indoor comfort.
The Value Of Lasting Comfort.
The true value of a product is measured by both the quality and the length of it's performance. When the weather heats up, it's nice to know you can retreat to the air conditioned comfort of your home. The 560 series provides value and comfort long after it's installed.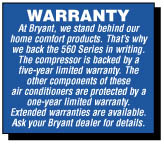 The Craftsmanship of Cooling.
Bryant has a long tradition of building solid, top-quality home comfort equipment. The components in our products are carefully created and assembled by Bryant craftsmen. Our quality check points, including development, assembly line and in-home test sites, help us maintain control over the quality and reliability of our products. These thorough tests ensure that homeowners everywhere receive the comfort they deserve season after season.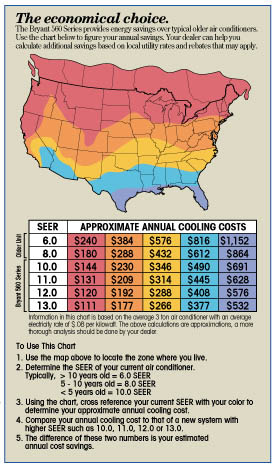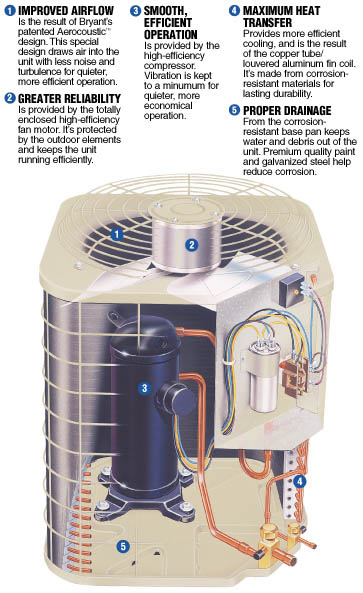 Bryant continually strives to manufacture products of the highest quality. These seals signify Bryant's commitment to certified performance, efficiency and capacity.

Back